Thrive in the low carbon

& ESG economy
Real data empowering real strategy.
The SustainaBase software platform has everything you need for effortless, dynamic management and reporting of carbon emissions, water, waste, and more. Thrive in the ESG economy.
Everyone wants to know your company's carbon footprint. Do you?
SustainaBase gives you visibility into your environmental impact so that you can set targets, manage goals, and share your progress with the world.
SustainaBase's unique data-driven approach will fit the way you approach all other aspects of your business.
Join companies like Garden of Life and City Furniture in being a leader.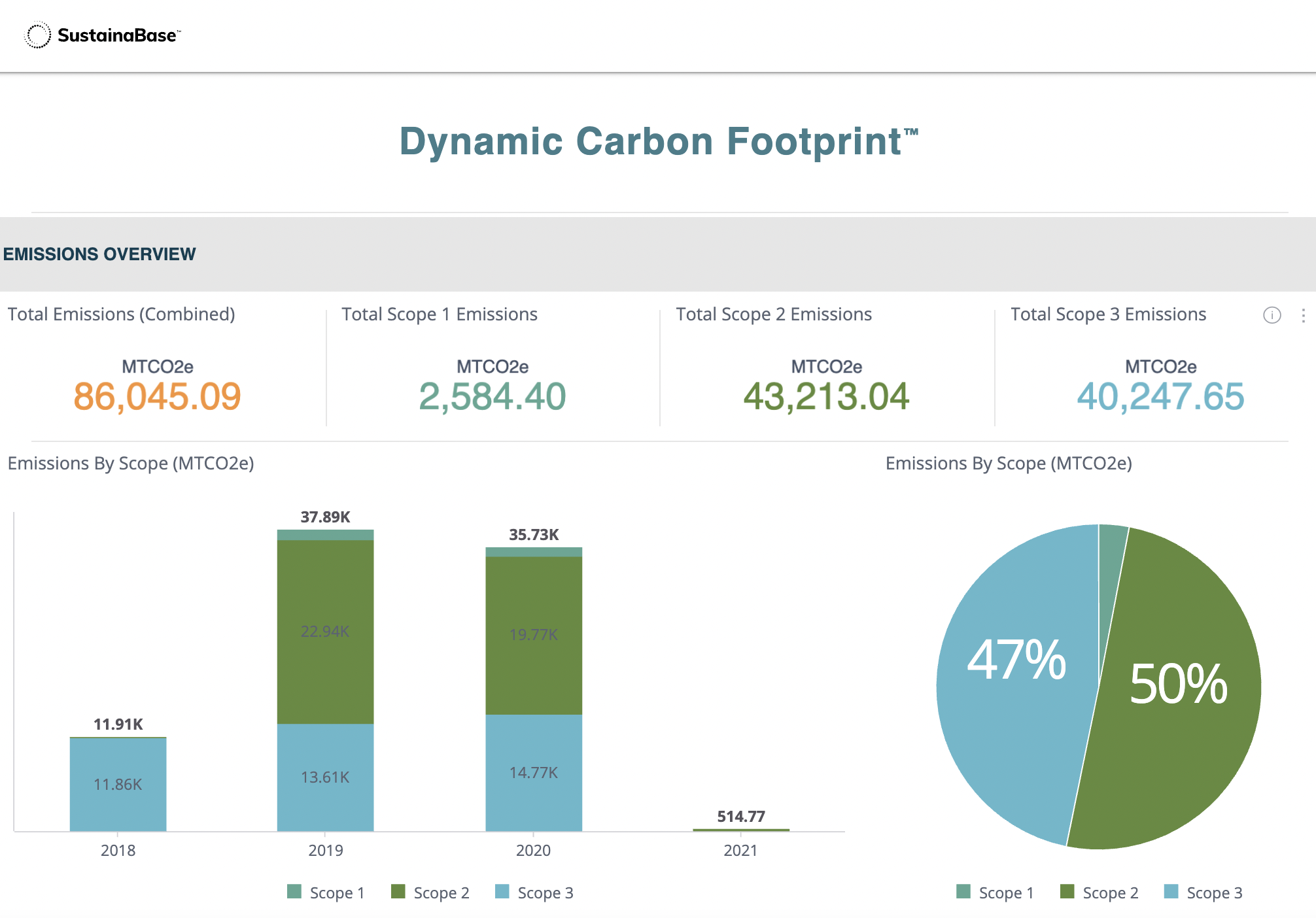 Sign Up today for a free 30-minute session